Singapore food log, day 3: photo catchup
The taro bun I had yesterday actually had something rather interesting to say: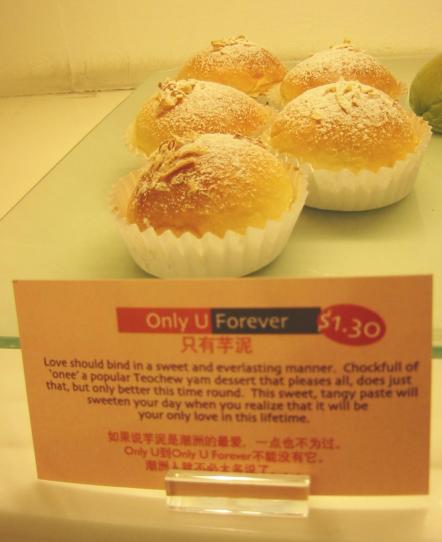 which I actually find rather depressing, instead.
Nor do I think the turtles would feel that lucky: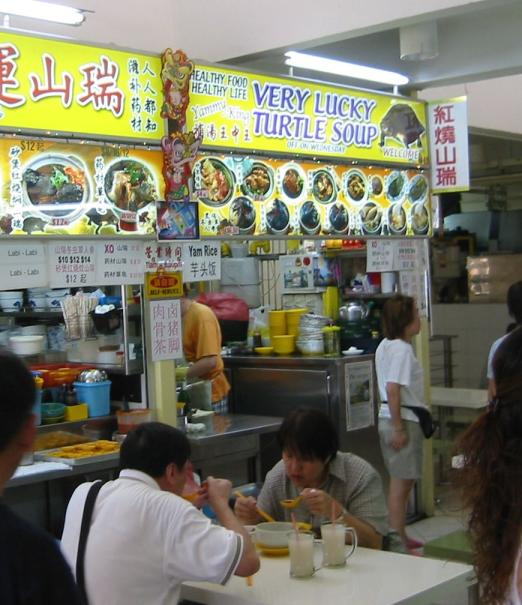 I saw this add for a drink which I didn't dare try:
It made me think. Not only doesn't grapefruit "go" with coffee and chocolate, it doesn't really go with anything. Grapefruit is The Flavor That Walks Alone. Think about it. Grapefruit 'n' cream. Ribs in grapefruit BBQ sauce. Grapefruit/strawberry souffle. Not happening.
Here's a small picture of the first (Indonesian) lunch I had; it's tiny because I took a movie instead of a picture by accident. The plot left a lot to be desired.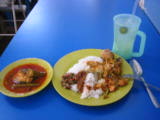 For lunch today, we had dimsum at a place inside the convention center. It was all-you-can-eat but you ordered from a menu (except for dessert, which was actually on a buffet). This made it all very fresh and it was quite good. I don't think these guys were on the menu, but they were shilling on a table outside: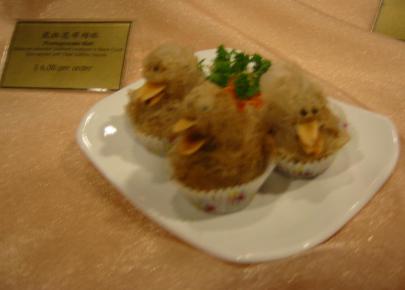 They weren't labeled but I bet they were called Lucky Ducks.
Went back to the Egyptian street place near the hotel for a late dinner. I wanted to try something called Harissa, which I thought was a sort of relish but they told me was a ground-meat dish with honey and cinammon on it. Those who know me know I would gladly put honey and cinammon on a hamburger if I had an ethnic authority for it. But this stuff turned out to have not so much hamburger consistency, but was kind of.....gooey. And greasy. I wanted to get through half of it to stand up to the waitress's initial skepticism, but I couldn't do it.